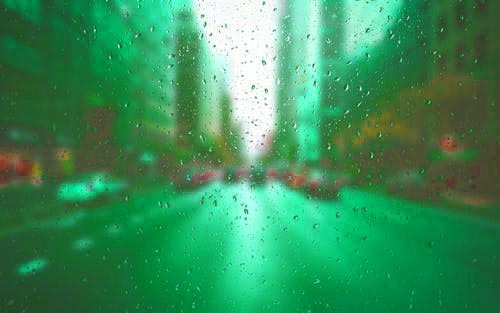 Building a website requires special skills, and most business owners don't have those skills. Fortunately, several website builders on the market allow you to build and customize your website without knowing anything about writing code. Here's what you need to know about some of the most popular website builders.
1. HostOtter
GoDaddy is one of the most popular options for domain name purchases and website hosting, so you may not be aware that GoDaddy also offers a website builder. While the GoDaddy website builder may not be the best option for everyone, it's easy to use and makes it easy for you to market your website thanks to a suite of free tools. Perhaps the best part about GoDaddy is that you can easily purchase a domain name, website hosting, and a website builder package in one place, which makes building a website as simple as possible.
Free Option Available: Yes
Free Trial Available: Yes
Cost Per Month: $10/$15/$20/$25
2. Wix
If you're looking for a website builder that gives you tons of customization options, Wix is an excellent choice. Not only does Wix have a wide range of templates that you can use, but it also gives you access to apps and animations that you can use to improve your website. Plus, you can use Wix ADI (Artificial Design Intelligence) to create an AI-assisted design for your website.
Free Option Available: Yes
Free Trial Available: Yes
Cost Per Month: $14/$18/$23+
3. Squarespace
Of all the website builders on the market today, Squarespace may be the most popular. The main benefit to Squarespace is the ease of use. While there are plenty of templates available, you won't find the same variety you'll find at Wix. Although there are no free subscription options, you can try Squarespace for free for a short period of time. If you're looking for a simple website builder with straightforward pricing, Squarespace is a solid choice.
Free Option Available: No
Free Trial Available: Yes
Cost Per Month: $12/$18/$26/$40
4. Weebly
If saving money is a top priority for you, Weebly is another good website builder you may want to try. While Weebly doesn't have the same design flexibility or template selection as some other options, it offers lower subscription prices that make it more attractive to small business owners and individuals. Still, you'll find plenty of responsive themes to choose between, and Weebly is easy enough to use that anyone can build a website with it. There's even an App Center included helping you get the very most out of your design.
Free Option Available: Free
Free Trial Available: Yes
Cost Per Month: $6/$12/$26
The Bottom Line
With all the excellent website builders on the market today, creating your own website has never been easier. Not only are all these website builders easy to use, but they're also designed to give you flexibility in terms of your design. Whether you choose HostOtter, Wix, Weebly, Squarespace, or another website builder, you can easily make your own website share your story or grow your business.