There are many factors to take into consideration before you buy a web address. A domain name (aka Web Address) is how the rest of the world will find your website amongst the myriad of other sites currently in existence. On average, close to 100,000 top-level domain names are registered every day. Nearly twice that number expires or is deleted. As of when this was written, there are currently 130,969,170 domains across the .COM, .NET, .ORG, .INFO,. BIZ, and .US domains. The United States has nearly five times the amount of IP address as any other country. China is the current distant second with various outlying islands and territories coming in last.
For a computer to access the internet, it is given a unique set of numbers similar to a telephone number. These IP or internet protocol addresses make up what is known as the domain name system. It how the world wide web distinguishes one website from another. It is important to make sure you have control over your web address by not allowing a development company to register your domain name. Certain companies will offer this as a free service, but it could lead to a dispute about who actually owns the domain name. It is best to pay a little more for additional security, honesty, and quality. However, it should be noted that higher costs do not always ensure higher quality. Also, make sure your domain registration company has 24-hour technical support staff on hand to answer any problems that might arise. A telephone support number is preferable, but at a minimum, be sure they have a quick email response time.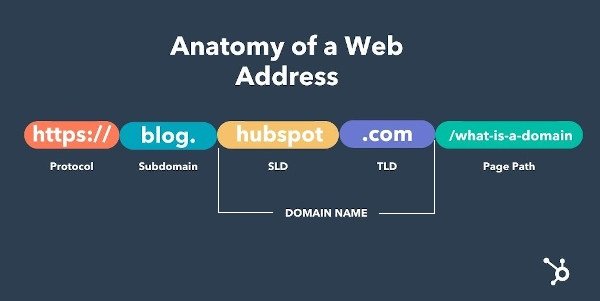 Nationally recognized and accredited domain registration companies are more likely to clearly and understandably explain all the conditions that might apply to your account. You want to be sure you know exactly how much it will cost to sign-up and renew your web address. Most companies allow for auto-renewal to be set-up. Some services will offer discounted or free first-year renewals, but these often contain exorbitant fees after the first year. It is safer to know at least five to ten years down the road what your domain name will be costing you.
It needs to be effortless to manage your domain name's specifics, and you should not be charged a penalty for switching to another registrar. When given the option, lock-in your web address to prevent anyone from transferring or modifying the name you choose. It is a good idea only to use email addresses to guarantee access whenever you need it. On occasion, emails associated with work or other services will no longer be used to you after leaving the position. Your registration password should also be kept private to prevent any unwanted activity on your account.
Whois.net is an IP search tool that provides public information about your domain name. For a couple of dollars more, a privacy service can be applied to supplement your information with your account's generic non-personal details. Otherwise, if you use your real address, name, and phone number, anyone can easily locate you. This a potential security risk that can cost you much more than the privacy fee. Many different services will provide this service free of charge.
Acquiring a domain does not have to be a costly affair. There is no need to pay more than fifteen dollars a year to buy a web address. However, you should be wary of any service offering domains for less than five dollars. They tend to have hidden fees and poor customer support. A high-quality provider should offer services such as free domain pointing. This is whenever someone types your web name into a browser, and they will be instantly directed to your specific page.
The domain name you choose needs to meet certain criteria to be successful. The International Corporation for Assigned Names and Numbers, or ICANN, is the agency responsible for regulating domain names' legitimacy and legality. When picking out a web address, it is crucial to choose common keywords associated with your business line. Search engines use various algorithms to rank web pages, and keywords contribute to a website receiving hits. Your name should be short and easy to remember. The keywords used need to clearly identify your intent. Common practices include using a keyword in conjunction with synonyms, adjectives, or numbers. Whois.com can also be used as a resource for determining the availability of your desired web address.
Chose a TLD, or top-level domain name, to avoid being associated with various spam sites who use the .info extension. It is wise to stick to the .com, .biz, .org, or .net extensions to protect your credibility. Another important factor to consider is the international interpretation of your domain name. Many words sound harmless in English but could have unintended consequences in other languages. If you cannot find an available web address or think up an acceptable variation, it might be possible to purchase a domain already in use or about to expire.
There are a few other things to consider when deciding on a domain name. ICANN prevents using trademarked words anywhere within your web address. At one time, people could buy names of existing unregistered companies and then try and sell them back at an inflated price. New regulations have now made it possible for a company to now sue for copyright infringement. When purchasing a domain name, it can be beneficial also to buy other extensions with the same name. Owning the .net or .biz for your web address can save you from headaches down the road. It is alright to have a creative and original name. Still, unless you have the capital to invest in advertising, it is best to choose a name people will immediately associate with your service.
Picking out a domain registration company might seem confusing at first, but it is really quite simple. A few common pitfalls to avoid are choosing price over quality. Regardless of your website's purpose, it is important to do sufficient research to be sure they meet the specifics of your needs. It is generally safer to use one service to register your domain name and another service to host your web page. All-inclusive packages will sometimes retain too much control over your web address, leaving you with few options if disputes arise. It is also much easier to manage your account and web page separately on a server dedicated to web hosting. Forethought and pre-planning are the only way to ensure your web address is reliable and a unique experience for other web users.